Photographer Tom Souzer noticed something unusual during the solar eclipse on Monday. People looked like they were in the 1988 science fiction film, "They Live". The premise of the film is where wrestling legend "Rowdy" Roddy Piper find special sunglasses that let humans see aliens and subliminal messages.
Here is a selection of Tom Souzer's photo series called, "Watchers"…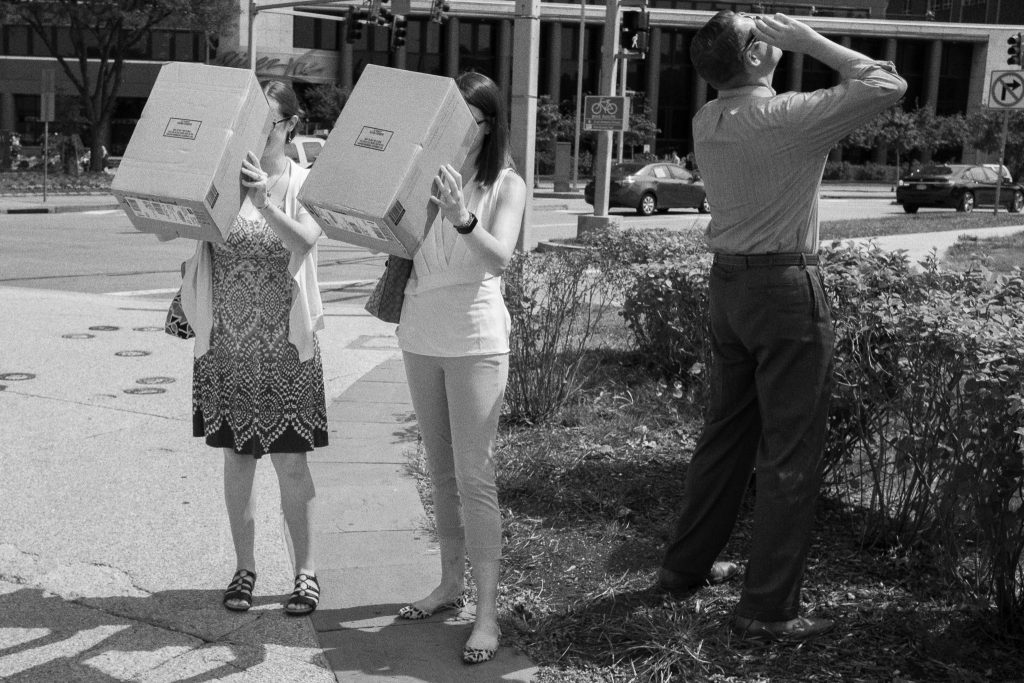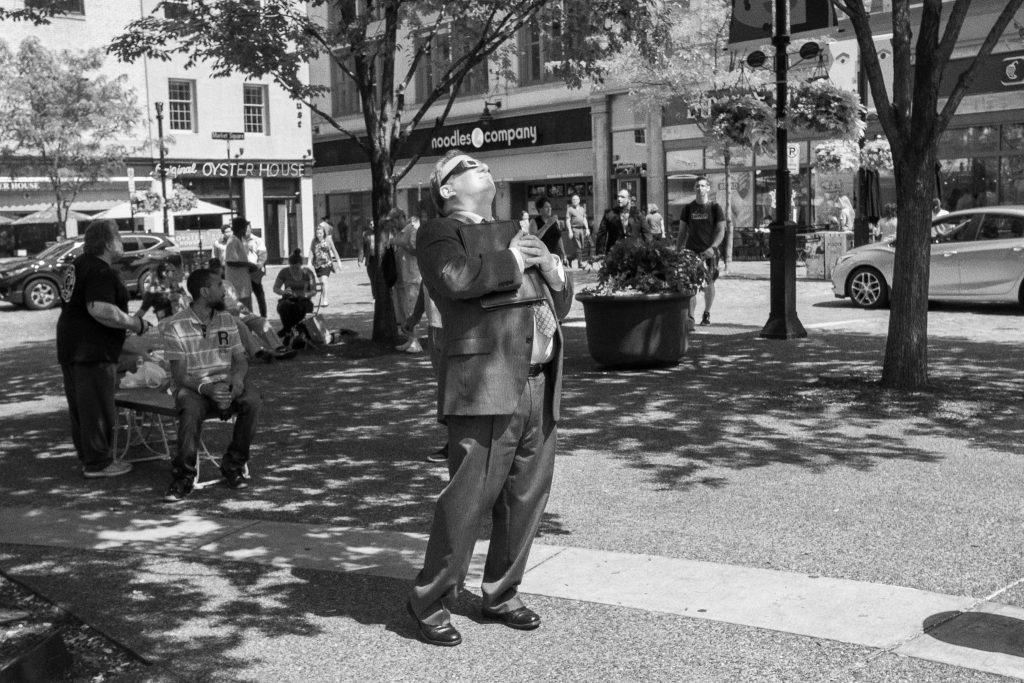 Tom's photos were inspired by the Twilight Zone and other sci-fi films and shows he watched growing up. It's suiting he chose black and white for the series.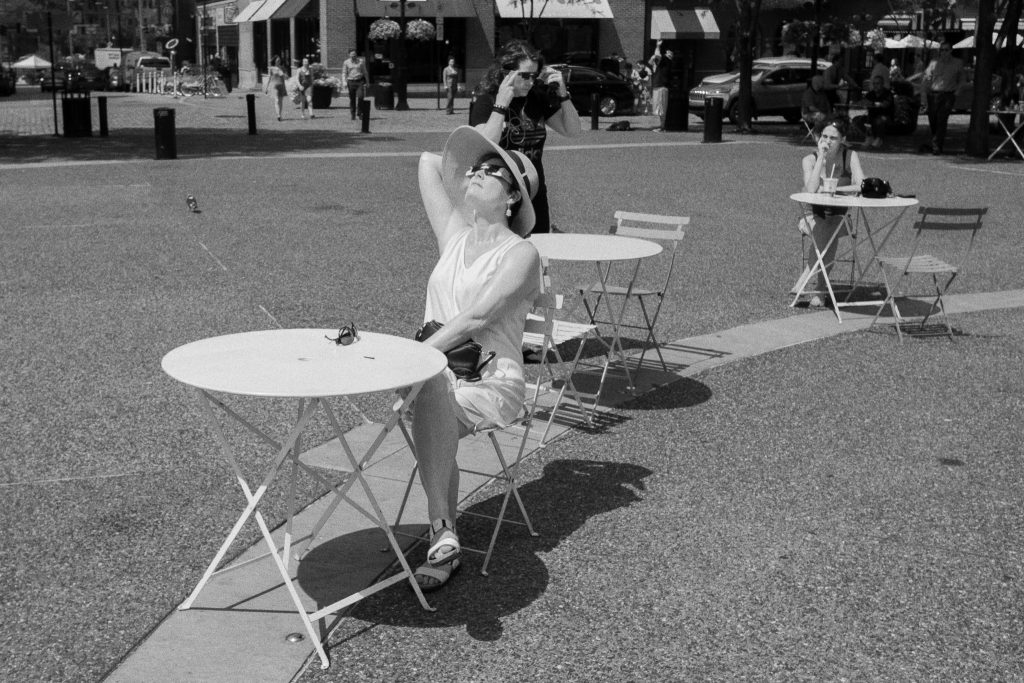 "I wanted to capture the emotions, feelings, and the eeriness of this day."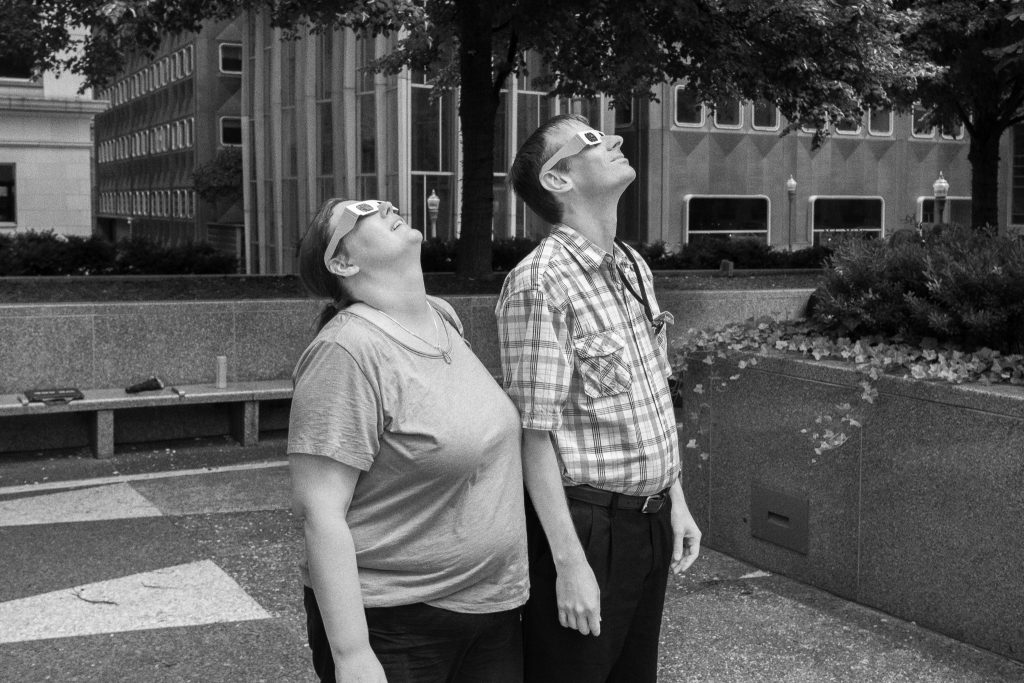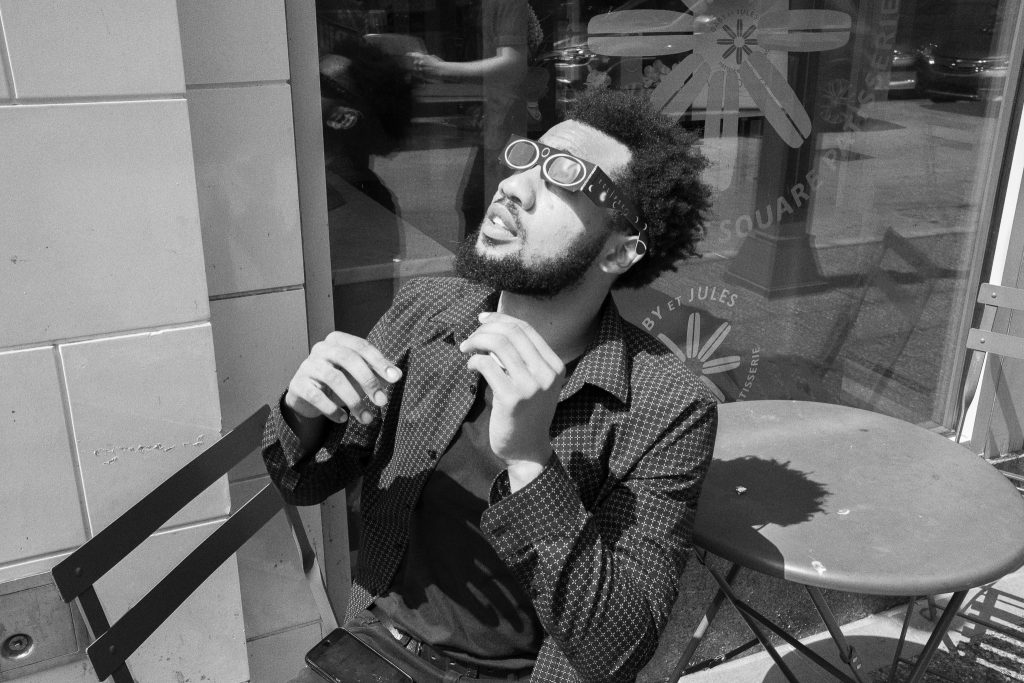 "I really felt the need to record this moment. The way technology is growing I feel that at some point people may not even leave their house to watch events like this in the future."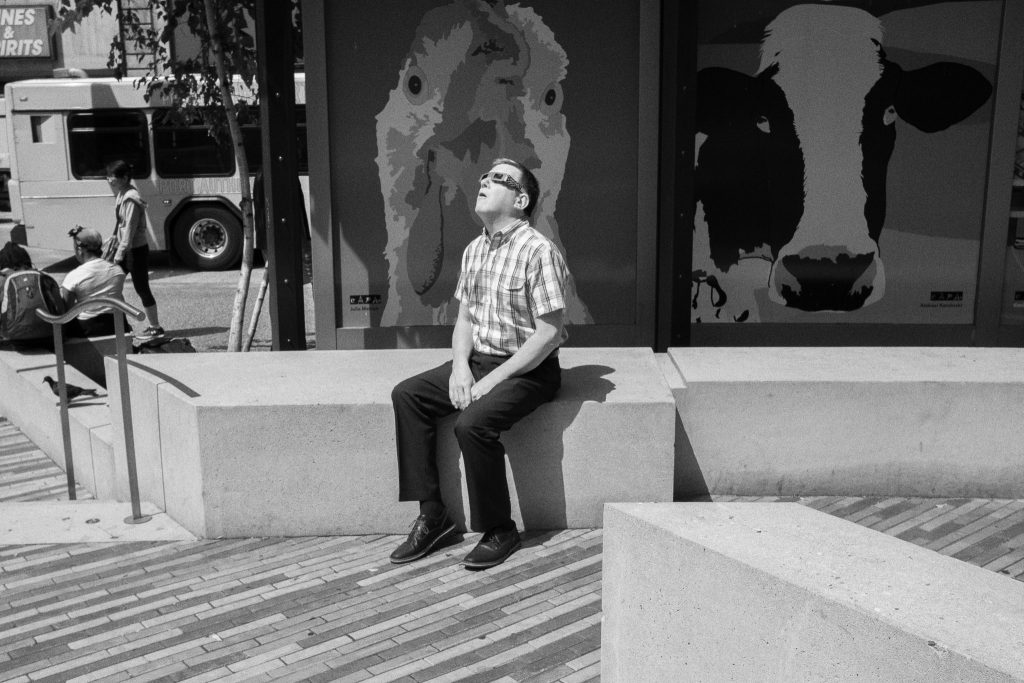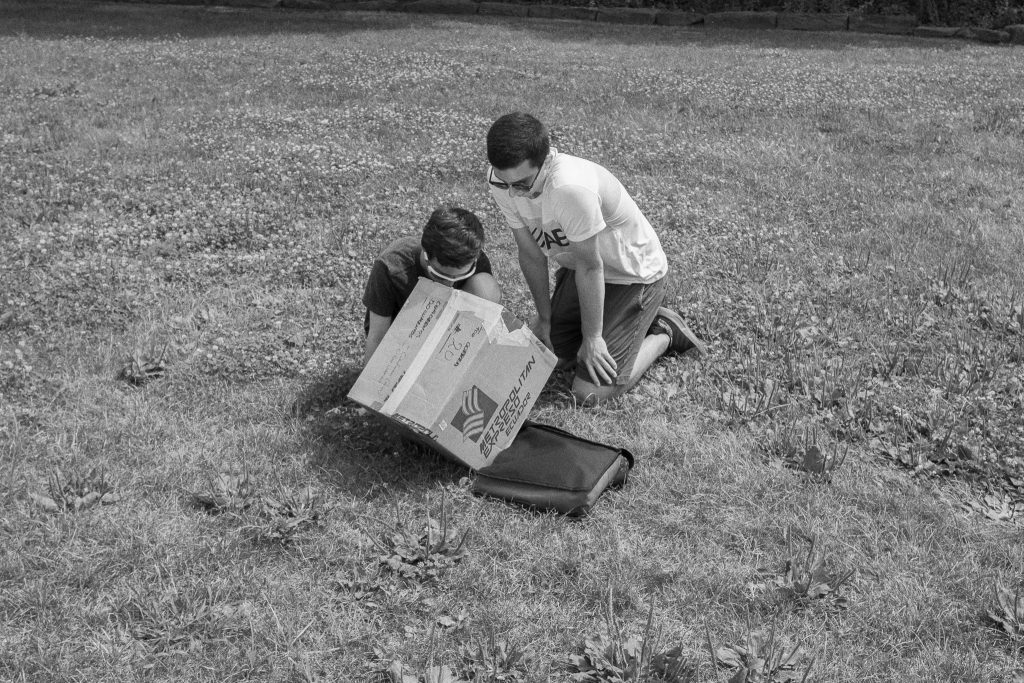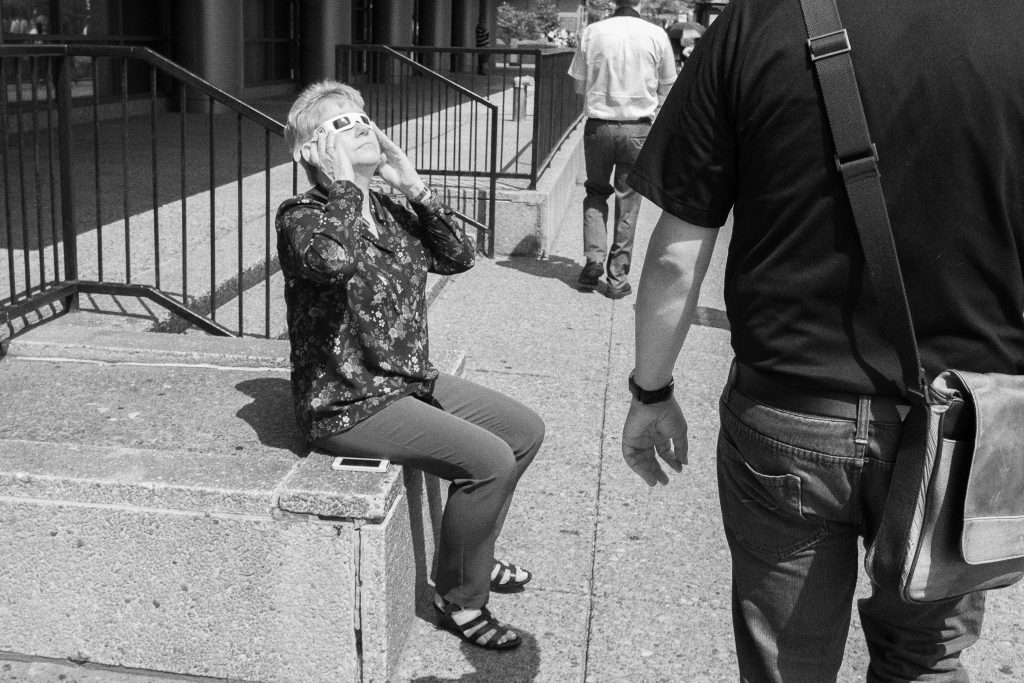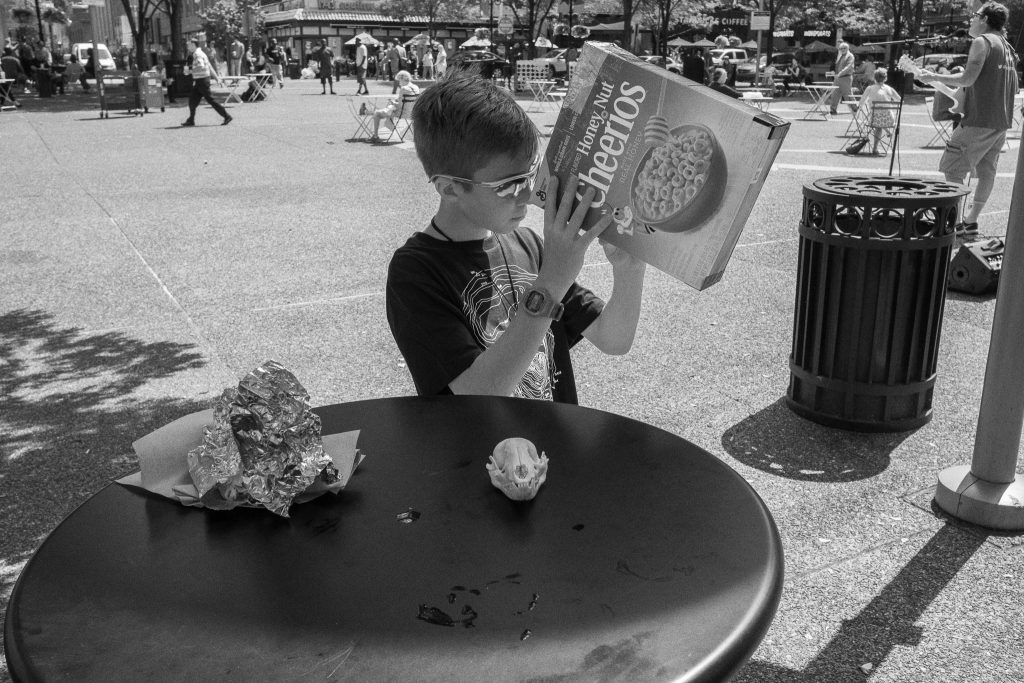 Tom