Makerspaces and Hackerspaces effectively disrupted how we build hardware and startups. They are collaborative providing grounds for turning good ideas into great ones. Those ideas often become successful companies like Square. You don't have to be in a Makerspace or Hackerspace to craft the culture that develops innovation.
My job is empowering makers. I've traveled across America doing it. I've seen accelerators, incubators, and co-working spaces. Here are the five lessons I found in Makerspaces that will build a better co-working space.
1. You Need Events to Grow Your Community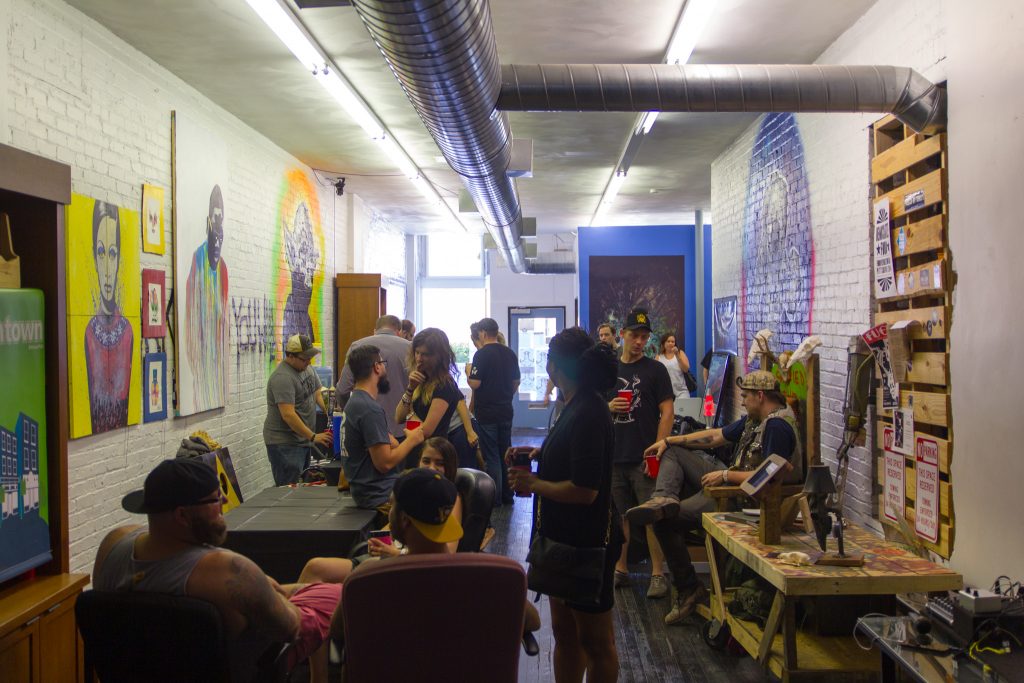 Events are the cornerstone for the community. Weekly talks, meetups, and classes promote lifelong learning and more importantly friendship. Keep your events open to the public. When spaces get into trouble they often cut events first thing. Don't. Events are the best way to bring in new membership and keep your core members happy.
At HackPGH, we take every opportunity to build awareness – from soldering, woodworking, and programming classes to liquid nitrogen ice cream socials.
2. You Need the Right Tools to Amplify Your Members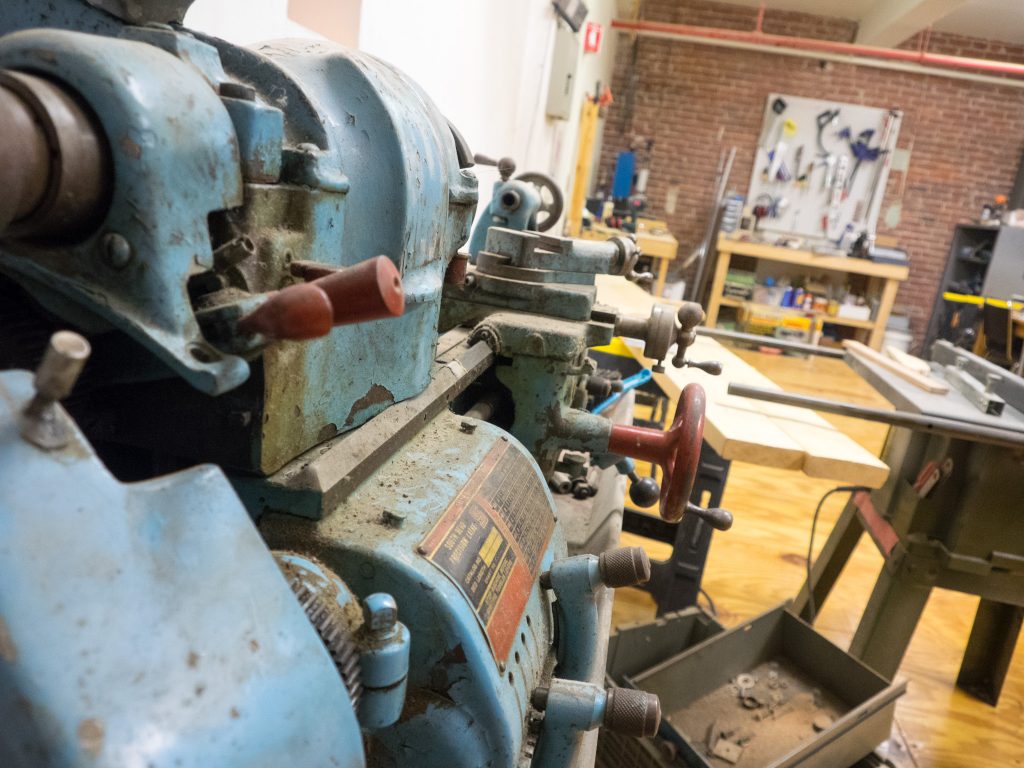 Co-working spaces and incubators often don't invest in tools. This results in longer lead times and a higher cost in the prototyping process. How many times should you run to Home Depot in a week? How many tool packages are in your UPS tracking? The answer should be none.
Makerspaces have learned that having the tools and knowledge in-house save time and money. It's like how co-working spaces have coffee constantly ready, it removes stress and increases productivity. For hardware startups this can cut days out of each development cycle. For software, this means going beyond buying board games. Remove all the little things that get in the way of your community creating. It can be as little as a software update or as big as upgrading older computers.
You don't need to buy all the tools. Consider partnering up with a local Makerspace. The partnership can also provide proper training that go with them. This adds a huge value to both spaces existing memberships. It's a win-win.
3. You Need to Build Spaces with Inclusivity In Mind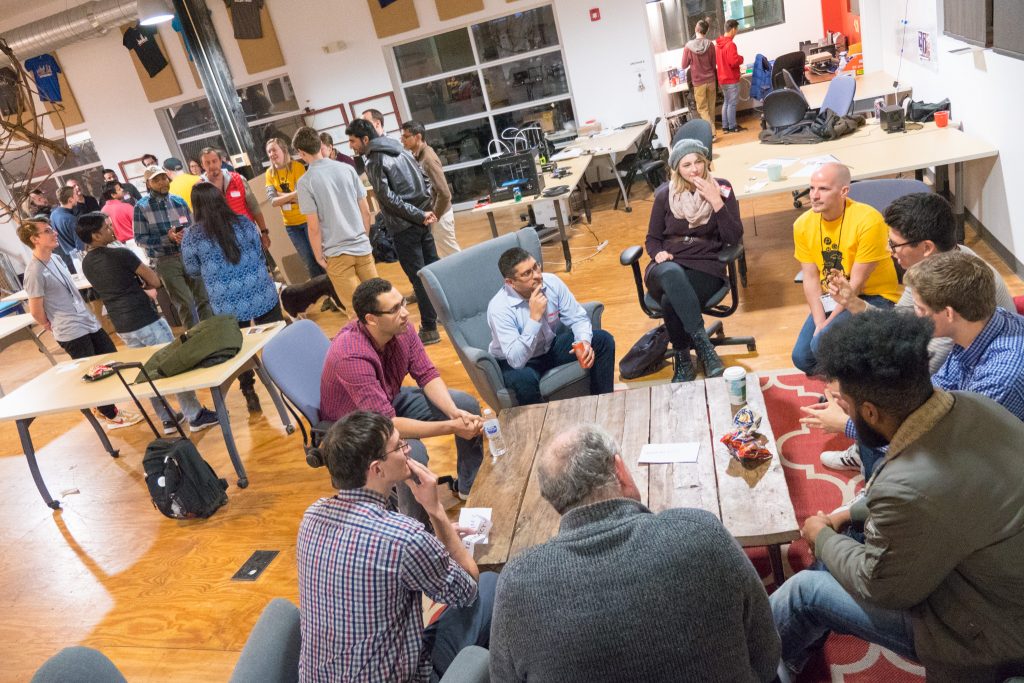 Co-working spaces can become homogeneous by mistake. Communities don't naturally come with a perfect mix of age, gender, or race. You need to design a blueprint for inclusive innovation. Then deploy it when your recruit new members.
When you design your blueprint take into consideration: low cost memberships, partnerships with non-profit organization and universities, seeking value-based members (rather than hyped startups), and of course hosting events like Startup Weekend Women.
4. Find Your Social Media Champion in Your Membership
Makerspaces are typically grassroots organizations. Their membership prints flyers and hands them out themselves. In digital media, they're the ones that celebrate projects on Facebook, Instagram, and Twitter. It's organic. It's natural. And it's more effective.
Instead of hiring a social media manager, who may not actually be good at social media, co-working spaces should encourage their membership to share. (This isn't the same as forcing a hashtag.) Look for members that have traction in their niche. Promote their content that features your space with Facebook ads. Lastly, if your space has a social media rockstar, hire them immediately.
5. Behead the Unicorn. Accept Lifestyle Businesses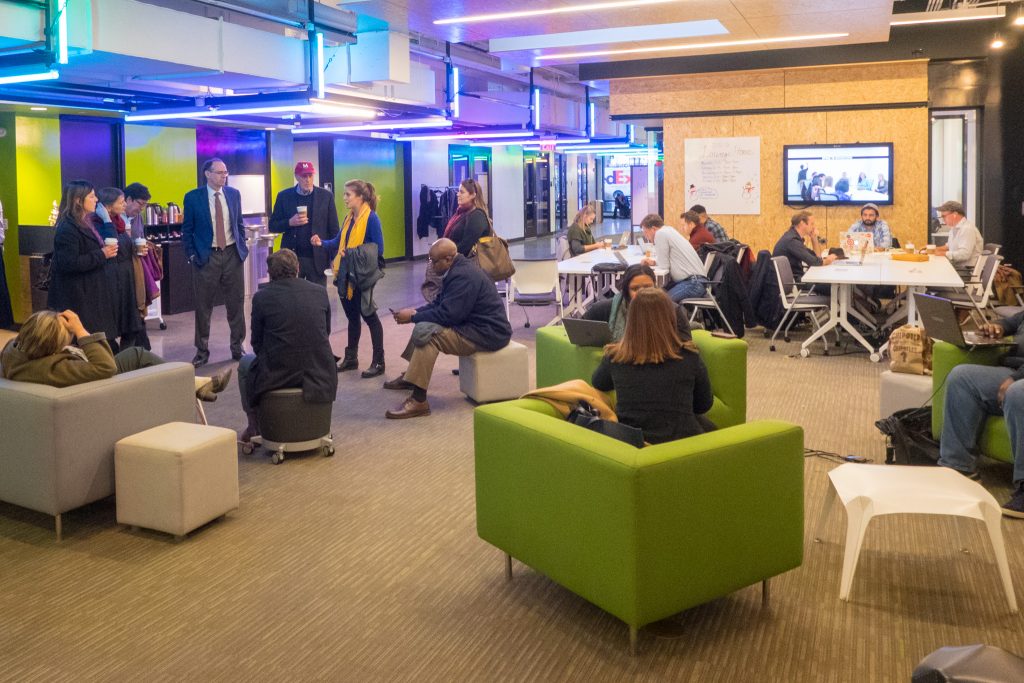 Startup culture can be overzealous for growth. Accelerators have set times to get your idea off the ground. If they had their way, every company in an program would be a billion dollar machine ready for IPO. We both know that's unsustainable.
Co-working managers can fall into the trap of judging members. Don't. If your membership isn't hustling to be the next Steve Jobs, that's okay. Makerspaces learned that the best ideas come when a person works at their own pace.
Let me say it again – It's completely okay to have a lifestyle business.
Remember, Co-working is About Finding Your Tribe
Your space isn't for everyone and that's okay.
You're hosting a home for groups. Every home has a personality. Your might conflict with that person you just took on tour of your space. That's fine. They're looking for their tribe. Some spaces are sterile, some, are well, workshops. Don't be discouraged. Keep building your tribe. Let others gather around your campfire. Collaborate. Build businesses and gadgets. Most of all, remember these spaces are about community. Be part of it.
Further readings and disclosure: I'm a board member at the Nation of Makers, a national non-profit to promote making. You can check their resources page for more ideas.