Professional YouTubers are reporting lower views, rankings, and income from using YouTube Premieres. The recently released feature was designed to alert fans about a upcoming release, chat live during the premiere, and increase engagement and views. We reached out to several top YouTubers who reported losses using the feature.
"This was the worst decision I've made…"
Scotty Allen is the creator behind the channel Strange Parts. Allen roams the streets of China and New York looking for parts merchants. In his cornerstone video, he created an iPhone entirely from repair parts. Later he would familiarize himself with upgrading his iPhone's memory by desoldering the old chip and soldering in a higher capacity one.
Monetization is on every content creators' mind. Channels like Strange Parts, have real costs behind the hardware and parts they use for videos. More views means more income to offset the builds. So, the YouTube Premieres promise is essentially it will create "create buzz" that should result in larger audience and earnings.
Strange Parts chose to YouTube Premiere his a much anticipated, "How I Made My Own RFID…". While the RFID worked, the premiere failed miserably. So much so he made a dedicated video about the debacle. The comments section became a forum for YouTubers with similar experiences. We reached out and this is what we found.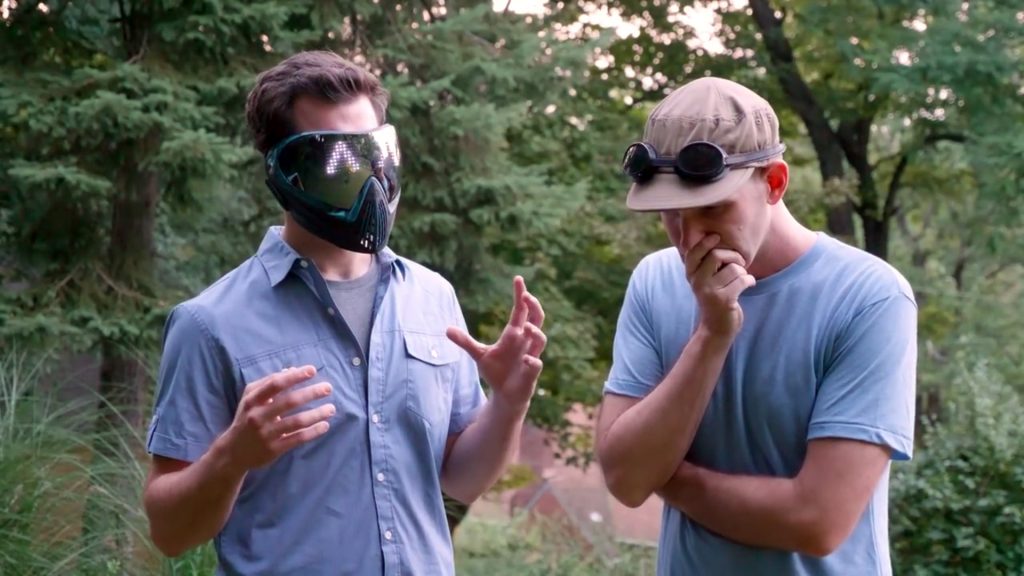 YouTube Premieres Problems:
At the time of writing this is a list of common issues YouTubers are reporting:
YouTube Premieres show as a standard video notification in the subscription feed.
Premieres enable voting before release (Thumbs Up / Down). Upset users vote negatively when they cannot immediate watch it.
Premieres are resulting in lower viewership.
Premieres are experiencing lower search results compared to regularly posted videos.
"Video success is in the first couple hours."
Jekko reached out to video creators who experimented with the premiere function;
Swiss001 runs a channel dedicated to the aviation niche. He's amassed a sizable following playing flight simulators and commenting on airlines. He shared his Premiere experience, "Within the first hour after the premiere, the video had more than 5,000 views. I was very surprised because that is a lot for me, but after that the views didn't really grow throughout the night."
Counter Argument tried out the feature in late September. Viewer complaints rolled in. No one had used the Superchat and it had significant lower views, thus removing financial incentives. Counter Argument eventually go on to delete the premiere and re-upload it as a normal video.
"I noticed a significant drop in subscribers…"
Cody Don Reeder is a mad scientist and educational vlogger behind the popular channel Cody's Lab. "There was nothing but confusion, [viewers] thought it was a live
stream…" He continued that for larger channels the chat is totally unreliable with the lack of chat filters. "I noticed a significant drop in subscribers and the video over all did very poorly getting less than half the views a video of its kind would normally get on my channel."
Though it stung, Cody's channel isn't as reliant on Adsense as Stranger Parts is. He's one of the educators that have found success on Patreon with nearly 3,000 paying subscribers.
Oh, and for our own channel…. we're too scared to even try it.
YouTube is Trying to Emulate TV at a Creator's Cost
YouTube Premieres launched for everyone October 22nd. It is part of YouTube's CEO Susan Wojcicki's steering the platform more inline with television. The hope is to lure advertisers over with the familiar and dated format. That goal's criticism is clear: will industry conformity stifle the innovation that built YouTube?
As creators look for more stability and a business model, these shakes to the system can be hard to recover from. YouTube has launched a series of services beyond Famebit to help them generate more revenue. But if views fall, advertisers will leave.
For now, professional YouTubers should take caution before adopting new YouTubes features. At the end of the day they're the ones who will pay for a feature's failure.
YouTube has yet to respond or comment.
Kristine Tanduyan assisted with article research.