The universal behind every PowerPoint from TED to office meeting is that the presenter remote is busted, broken, or put out of its misery and thrown away. The remote is often an anchor for new presenters to clutch onto as they stare down audiences big and small. The engineers at Logitech, like you and I, probably ran into this and decided to create a masterful presentation remote we'd actually want to use.
The Logitech Spotlight is not new, released in February 2017, but it is advanced in its simplicity and straight forward design. Originally the Spotlight's price was a deterrent for all but the serious presenters at $129.99. Since then, and at the time of this review it's found for $99.99 new on Amazon or $69.99 on eBay. Which is why it's time to take a second look.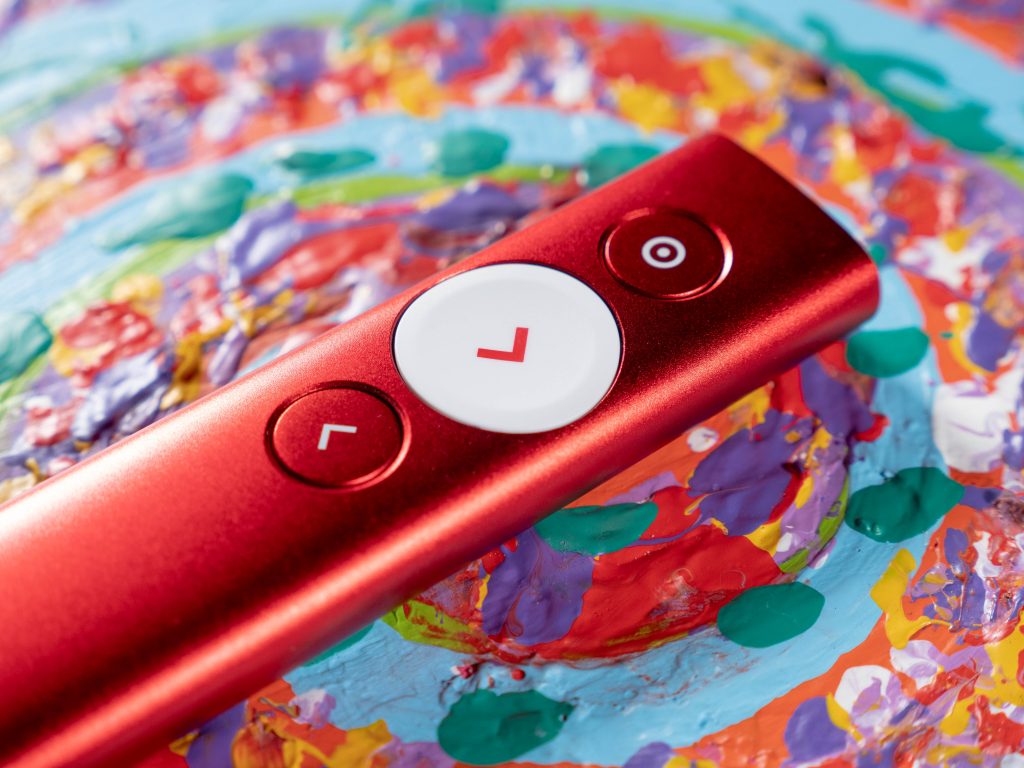 The Logitech Spotlight's three buttons from top to bottom are Zoom aka Spotlight, Forward, and Backward. Hidden in the remote is a USB-A adapter that gives 100 feet range for the largest of stages. In testing, in large rooms there was never a connectivity issue. The remote itself it small at (0.48 x 1.10 x 1.59 in.) and comes in choices of White, Gold, Silver, and RED.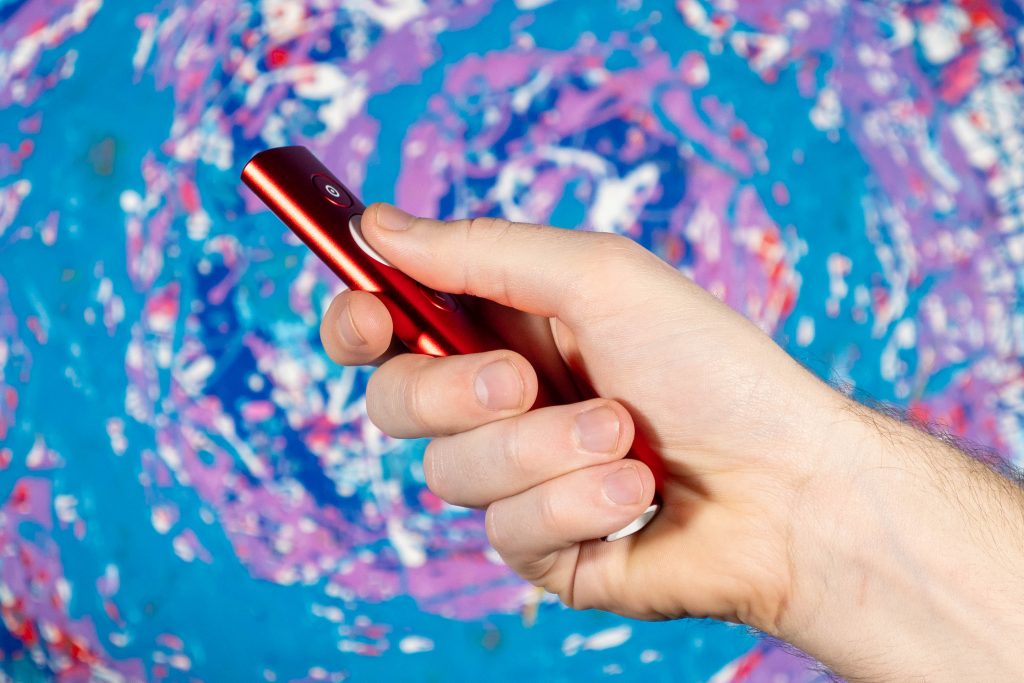 Installation of the software is straight forward. Additionally the stability of the Spotlight control means there are not updates every week. (Looking at you Java.) This means when you get up on stage, you won't be stalled managing updates or random shut downs for the presentation software. The Spotlight function can take a moment or two to calibrate as it addresses many screens and formats, but is a killer highlight that not only gives the product it's name but sets it apart from the rest.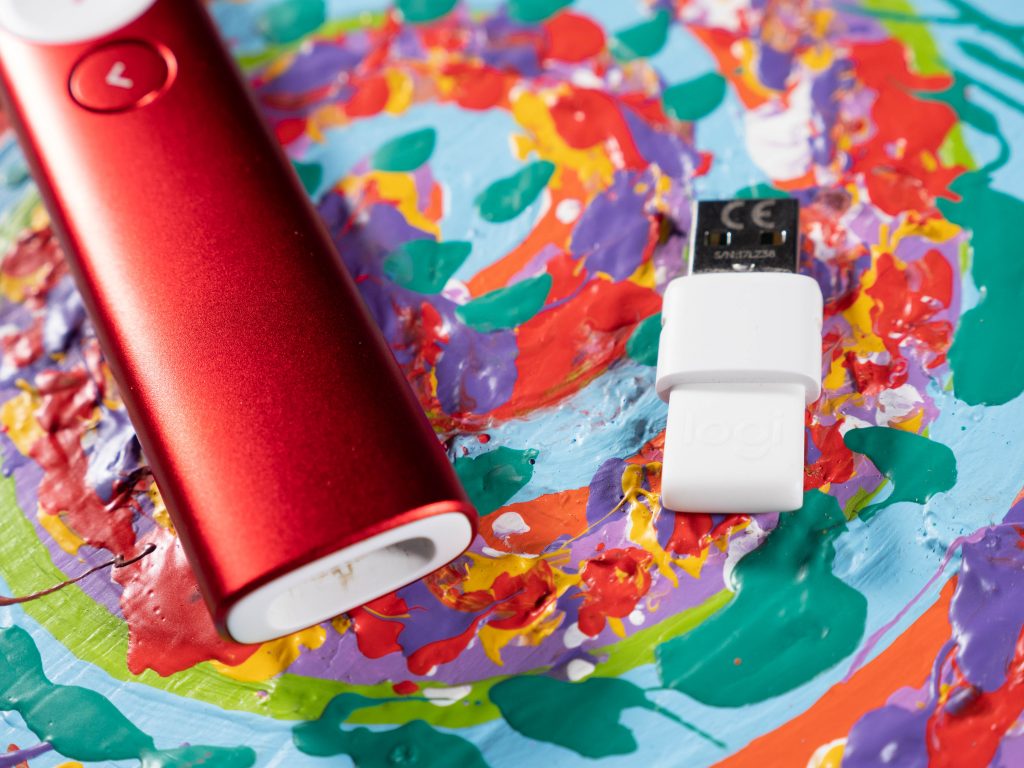 The Spotlight can connect via Bluetooth or radio via the dongle. This will be a delight for those afraid of loosing small pieces. However it fits firmly in the presentation remote when not in use. Lastly, the remote itself has a vibration mechanism built in that alerts you to presentation time. This relieves the anxiety of staring at a screen constantly for time.
Overall, the Logitech Spotlight is a product with Apple-like polish that won't go out of style. It takes feedback from anyone who's had to give a presentation and makes technical process easy. With the technical hurdles out of the way, the spotlight helps speakers focus on what's important – the content of the presentation.
Pros
Design – The best designed remote on the market.
Range – Over 30m or 100ft for the largest of stages.
USB-C Charging – Modern ports for a modern presenter.
Battery life – We never had to charge it.
Cons
Price – $99.99 Amazon | $69.99 eBay; It's a now at a good price but some may still hold off.
Latency – Some projectors we tested have a high latency. Check this in your dry run.
Software Required – Spotlight features require software to be installed.