Brown Paper Tickets' checks are reportedly bouncing, leaving non-profits, schools, and theater groups scrambling as they find themselves out hundreds of thousands of dollars for events that have already happened. Brown Paper Tickets' communications have been chaotic with customers having received conflicting statements about funds that should have been released before any self isolation requirements went into effect. Customers are panicked about the company's fiscal future.
On March 14th, 2020 Brown Paper Tickets emailed their entire address book encouraging users to purchase tickets. Just three days later on March 17th 2020 event producers were unable to access those funds. According to an email originally obtained by Onstage, a blog covering Broadway and community theatre, BPT stated, "We are sorry to inform you that given the current unprecedented situation with COVID-19, outstanding Brown Paper Tickets checks will not be honored."
Unlike the call to purchase tickets on the 14th, not everyone received that email. Instead producers were surprised when Brown Paper Tickets checks bounced. Brown Paper Tickets only responded with a link to a customer statement.
Bonnie Baxter is the Executive Director for Doors Open Pittsburgh. Her non-profit coordinates public tours of historic Pittsburgh buildings several times a year. When warnings were issued for the coronavirus crisis in Allegheny County, she naturally cancelled future events as needed. However, Doors Open is now facing another crisis.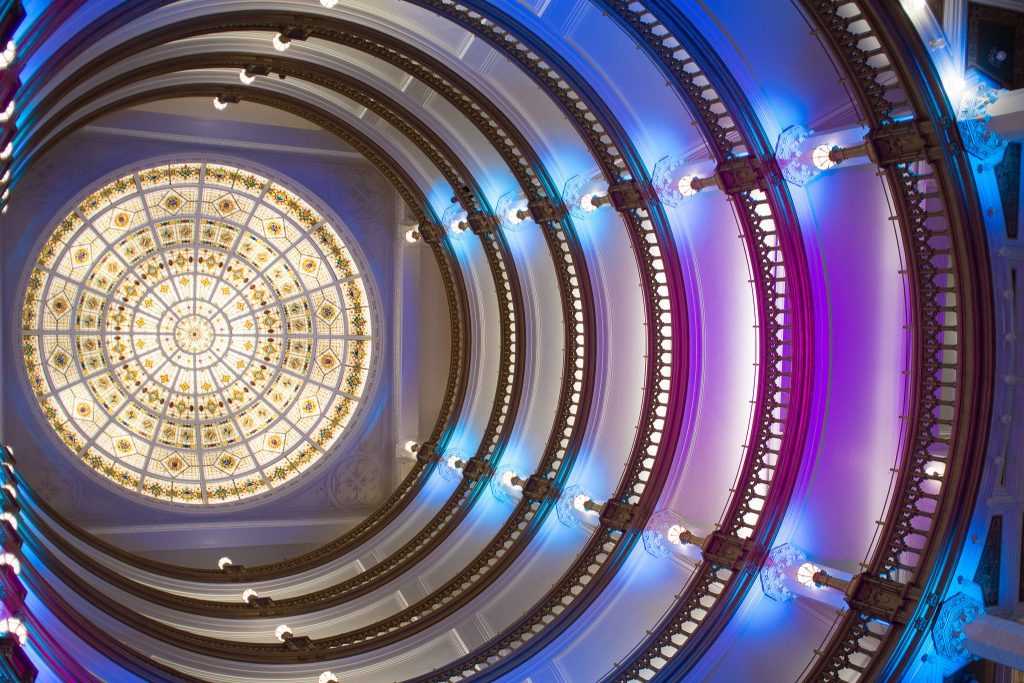 Doors Open, like many others, noticed Brown Paper Tickets' accounting difficulties in early March. Baxter had started a long chain of calls and emails to customer support looking for delayed funds from events already held. She was told to on March 6th to wait 7-10 days. Responses since then have been conflicting. Until reports of bounced checks circulated on social media. "There was no forewarning." Baxter explained. "They claimed they sent an email, but I still haven't received it." As of time of publication, Doors Open states they haven't received funds owed.
This is financially devastating to small non-profits and theatre groups…

Bonnie Baxter, Executive Director of Doors Open Pittsburgh
Bryan Shimkos, co-owner of Blue Island Beer Co. in Chicago stated on Twitter that Brown Paper Tickets has suspended all payments. Shimkos is understandably let down by that decision. "We are all struggling together." Shimkos echoed. His brewery could be heard running in the background of our phone call. For now they're focused on the bigger picture in-front of them – serving growlers to-go for their Chicago community.
The theatre community seems to be hit the hardest. Jonathan Weber, the Administrative Director for Theater for the New City posted on Facebook, "As of yesterday all three [checks] were returned as unpaid, plus an additional $60 in bank fees." Elaine Lee Bard, Artistic Director at Some Theatre Company, say they are currently owed $14,040. OnStage is reporting over $164,000 owed to theatres they've contacted. Sources have confirmed similar numbers to Jekko. Customers are collectively reporting hundreds of thousands owed.
Emails supplied to this publication by customers from Brown Paper Tickets gave different target dates for the release of funds, but otherwise gave no reasons for their bounced checks. The last significant correspondence from Brown Paper Tickets was on March 20, 2020, "We expect it to take 14-21 days to return to normal payment schedules." However, customers have been waiting a similar amount of time already.
Instead of waiting, event producers tell Jekko that they're filing consumer complaints against Brown Paper Tickets with their state attorney generals.
Brown Paper Tickets is a Seattle company that bills itself as "The fair-trade ticketing company." Their messaging and marketing is often framed as a David vs Goliath story with them being the underdog taking on Ticketmaster. Brown Paper Tickets charges a simple fee of $0.99 + 5.0% of the ticket price whereas Ticketmaster fees are widely considered outlandish. This is why so many small non-profits, theatres, venues, etc have chosen Brown Paper Tickets in the first place.
Brown Paper Tickets is a privately held company. Any fiscal troubles they're experience can only be alluded to by these reports. On the other hand, Live Nation Entertainment, which includes Ticketmaster, has seen their stock plummeting as a result of the COVID-19 crisis. As with any business heavily affected by COVID-19, only time will tell if Brown Paper Tickets can over come their financial difficulties in difficult times.
Notes: Lead image Creative Commons 2.0, Theatre Seats by Steven Miller.